Today, we present an interview with Bek Lover, a name that resonates with resilience, determination, and the power of storytelling within the Albanian-American community.
Bek Lover was born and raised in the United States, his parents hailing from different regions of Albania. His mother arrived as a young girl, escaping the brutal regime of Enver Hoxha. His father, in pursuit of the American dream, left Kosovo in the 70s. Despite their struggles, both parents instilled a deep sense of national pride and a reverence for their shared heritage in their son.
I remember growing up in a very nationalistic home. Being Albanian was everything. Speaking the language, and learning the history of our people. I was very active at a young age, with the troubles in Kosova, my father took me to many protests. My whole life has been about the struggle of our people.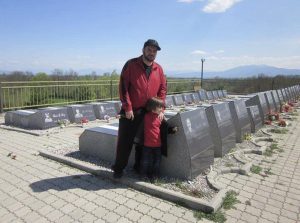 This upbringing truly shaped Lover's life, inspiring his resilience and strong desire to support his community. His experiences, notably those from the Kosovo War, deeply impacted him and continue to guide his actions and thoughts today.
During the war, I lost 28 people, and my 1st cousin was hit with over 20 bullets, and survived. As soon as the war ended, I went to Kosova, and saw the destruction first hand. It was a devastating feeling. Whenever I go thru hard times, and I feel down, I remember the chance my family and friends who lost their lives in Kosova, never had.
His journey took an unexpected turn following the tragic loss of his uncle, a defining event that led him to start the "Bek Lover & The Come Back Team" Podcast. Transitioning from a successful figure in New York nightlife and sales, he turned his attention to storytelling and giving a platform to voices that often go unheard.
I have had the blessing of having an amazing network in my life. I have always loved people and meeting people. Developing amazing friendships all over the world, I pull upon these connections to feed my podcast and content creation. My goal with the show was to save 1 life. A woman contacted me once and told me she had not committed suicide because of listening to the show, and I knew I could not stop my work.
The podcast is celebrated for its diverse range of guests, from high-profile individuals to former criminals, each sharing their unique stories and experiences. Lover believes in the power of these narratives to inspire his listeners and to remind them of their ability to bounce back from adversity.
Lover was present during the September 11th attacks, a profound and life-altering event that shaped his approach to work and life. "I was under the World Trade Center the day it was hit in the subway. Coming out of those buildings while they burned, and watching them collapse right in front of me, changed me forever" he recounts. "I live every moment as if it is my last. I do not care of what people think or have to say about me or what I choose to do in life."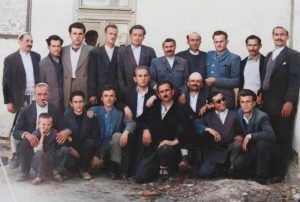 As we conclude our conversation with Lover, we ask him for advice he would give to young Albanian-Americans who aspire to make a difference and pave their own paths to success.
If you come from a traditional Albanian household, Albanian parents are the best and the worst. They have a very strong impact on their children's lives, and can tend to guide them more towards what they think is right for them, than what maybe the right path for their child. My advice is always honor your parents, respect them, love them, but obey no one when it comes to your journey. What others may think is right for you, may not be. You must trust your gut and heart, you inherently know what is best for you and your mission in life. Do not be scared to go off the beaten path.
Thank you, Bek Lover, for sharing your incredible journey with us, and for continuing to be a beacon of inspiration for many. And as you say, "Seize every moment, say every word in your heart to the people you love. Live life with a vengeance, or as Dylan Thomas states in his poem, 'Do not go gentle into that good night… Rage against the dying of the light!'"
For a more visual and interactive experience, please follow us on Instagram at @atlantiku.media. Every article we post on our website is also published as a visually engaging piece on our Instagram.