In an engaging conversation with Atlantiku, Lirion Murtezi, a relentless and remarkably gifted footballer from the Naval Academy, unveils his inspiring journey from the heart of Kosovo to the American football field.
Born in Pristina, Murtezi's journey to the United States was marked by novelty and change. He admits "My transition from Kosovo to the U.S. was difficult at first because I was young and everything was new to me upon moving" Over time, however, Murtezi found his footing and, importantly, his linguistic fluency, allowing him to "fit in" and begin a new chapter of his life.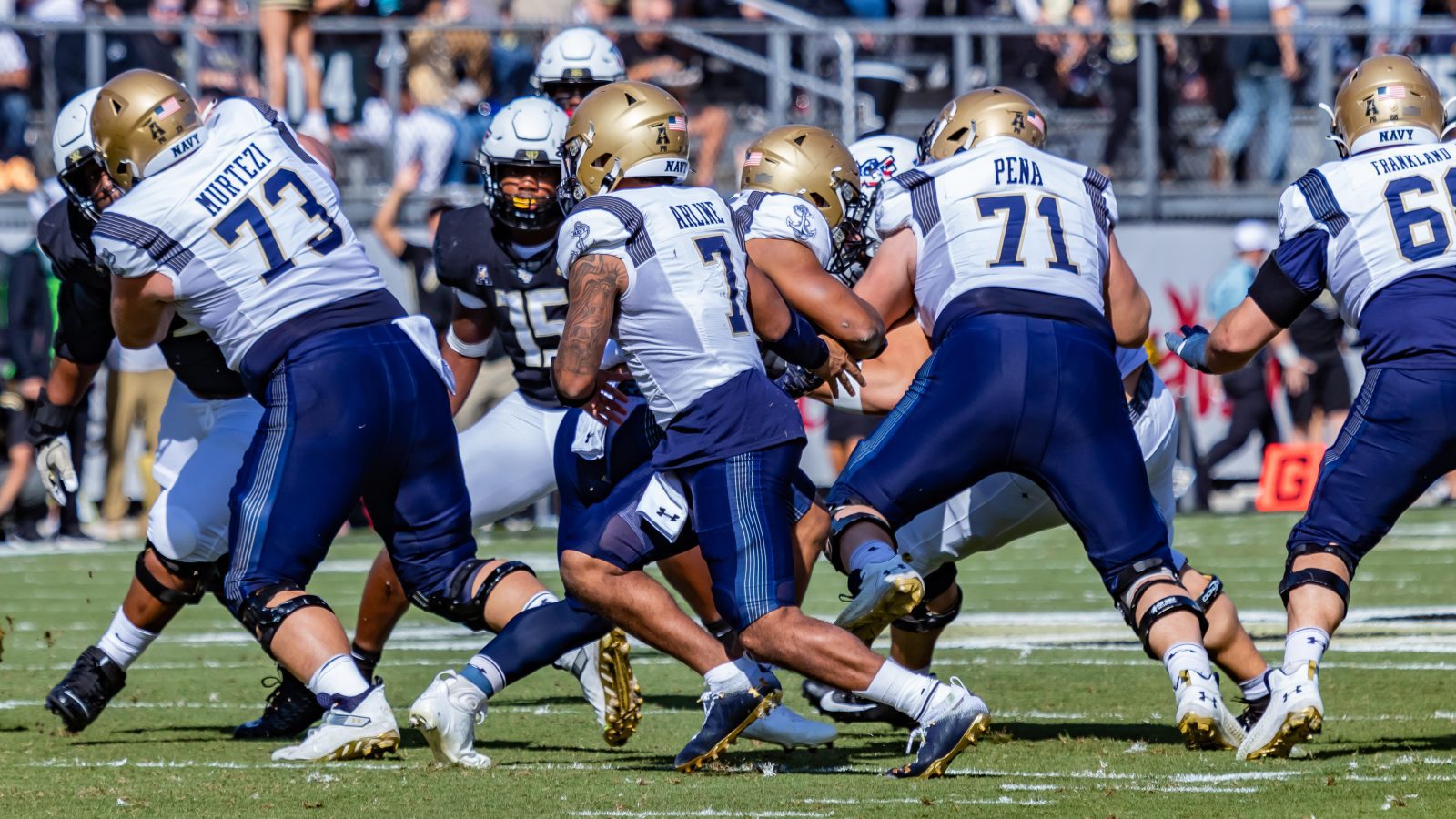 Reflecting on how his experience as an immigrant molded his journey as a student-athlete, Murtezi told Atlantiku "My experiences as an immigrant have helped me deal with a lot of adversity in my life as a student-athlete…Dealing with adversity as a young immigrant prepared me for any challenges that may come my way and taught me to never quit in the face of adversity."
He delved into his early introduction to American football, reminiscing about casual games with his brother and cousins which gradually evolved into a serious pursuit. "I started watching football on TV which sparked even more interest to learn about this game. Finally, when I was in 7th grade I joined the school football team and loved everything about the game since" shared Murtezi. A turning point came in 9th grade when he was selected to play varsity, a rare opportunity that propelled him towards a committed journey in the sport.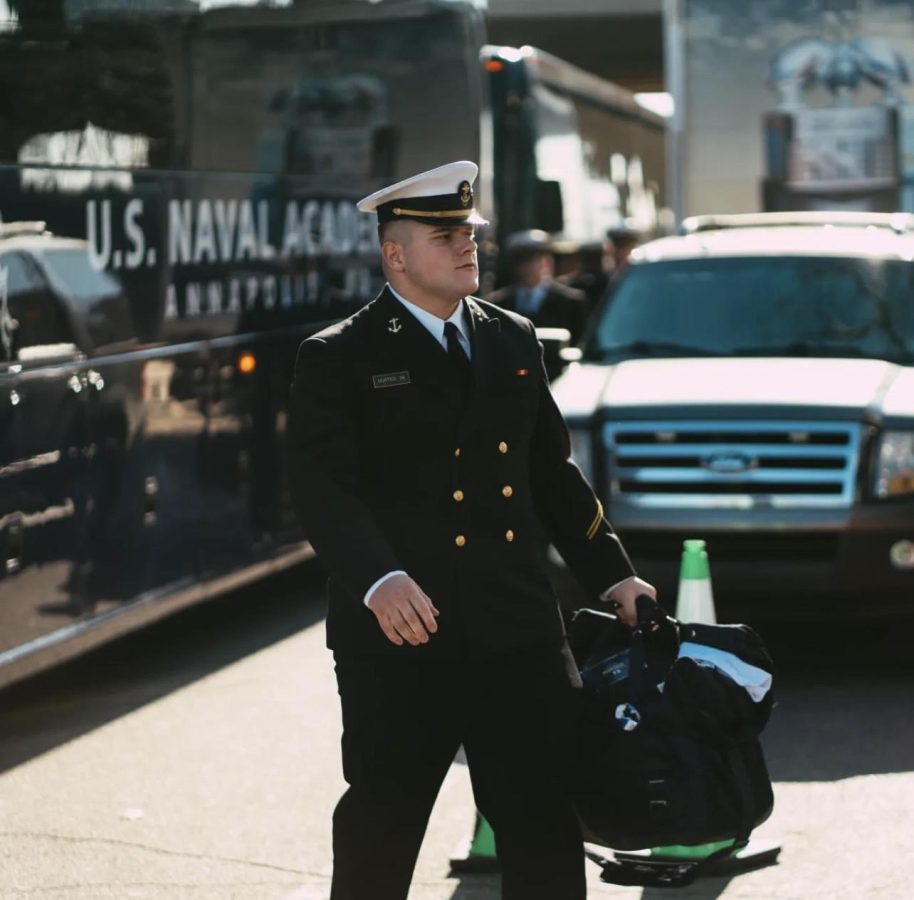 Balancing the demanding dual roles of being a student and a dedicated football player at the Naval Academy is no small feat. When asked how he manages, Murtezi told us "Time management and having my priorities in line helps balance everything here at the academy. Being able to stay on top of my academics first and not have to worry about that frees up time for me to focus on football and my teammates."
His pre-game ritual is intriguing – listening to Albanian rap. He revealed "Albanian music just gets me going to be honest. My favorite artist is Unikkatil, I enjoy listening to his style of music and the lyrics behind each song. My favorite song is Vetbesim."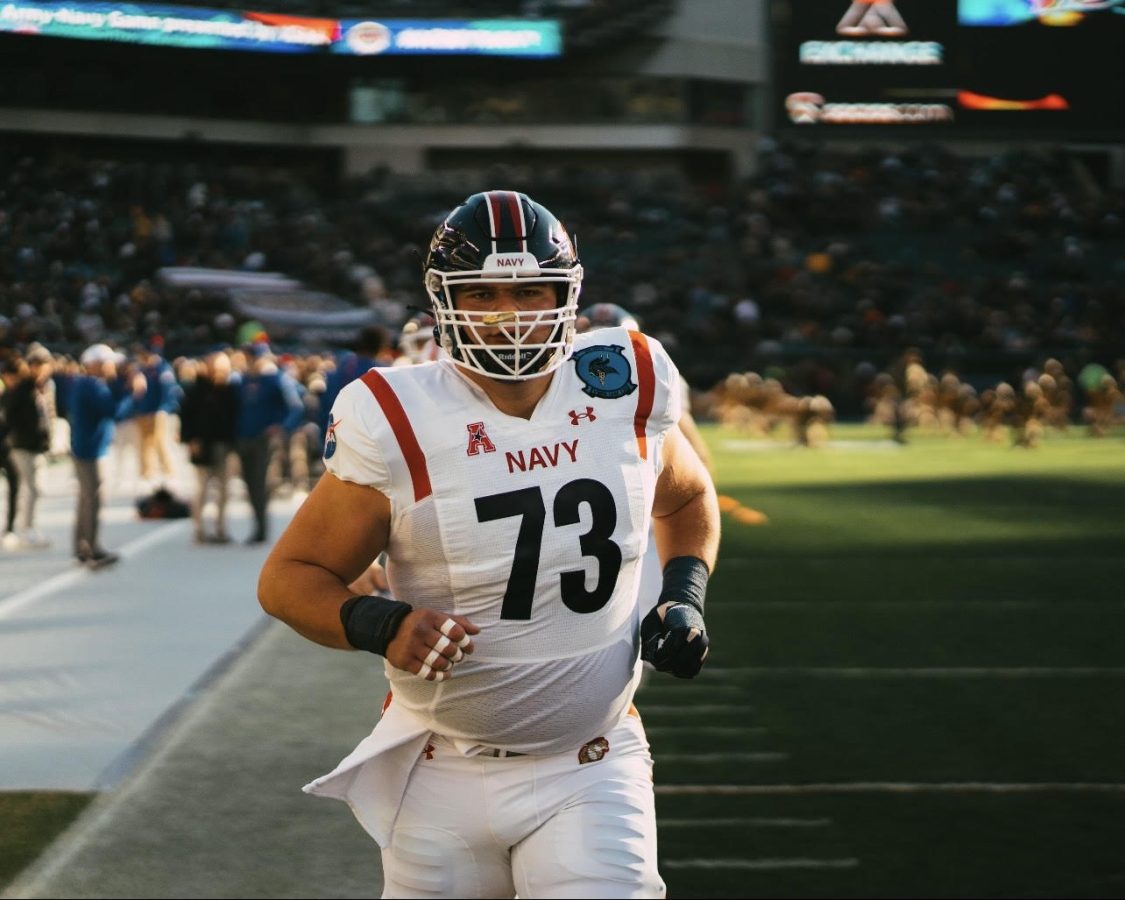 The Naval Academy's standout athlete showcases his adaptability and unwavering commitment on the football field. Discussing his detailed preparation process, Lirion shared "Each week starts off with a lot of film and seeing the defense we will play. I then make sure I know what I'm doing at every position on the offensive line as I have to be able to communicate with everyone."
Elected as co-captain for the Navy football team, he spoke about the significance of this leadership role "This is a significant honor as my teammates voted for me and have trust in me as a player, which means a lot. As far as motivating my teammates, I make sure that they know I have their back in anything we do and I lead by example for all of them."
As for the future, Murtezi is eyeing a strong finish to his senior season and a meaningful graduation from the academy. He expressed "If I am able to pursue anything further than college football I will, otherwise I look forward to serving in the Navy. I would love to use my political science degree to create change either back home in Kosovo or even in my local community in Pittsburgh."
Whether on the field or off, Lirion Murtezi's story is a testament to perseverance, ambition, and the power of cultural roots. Be sure to keep up with his journey on Atlantiku.com, and for more updates, follow us on Instagram @atlantiku.media