The European office of Oppenheim Architecture, based in Basel, has won the competition to turn the Toptani Residence in Tirna, the capital of Albania, into the Besa Museum.
The Basel branch of Oppenheim Architecture, the Miami firm of architect Chad Oppenheim, is run by Beat Huessler, who has seen the European studio increasingly working in Albania, not just in Switzerland. "Since beginning our work in Albania a few years ago," Huessler said in a statement, "we have been inspired by the culture and vibrancy of its people." That inspiration finds a logical extension in the Besa Museum, which is named for the an Albanian cultural precept "usually translated as 'faith' or 'oath,'" according to Wikipedia. In the words of Oppenheim Architecture, Besa is "a sacred principle that represents the given word, or one's honor to host and protect any guest and welcome them as one of your own, and demonstrates the core of the Albanian way."
Articulating that cultural precept into a tangible architectural design for a national institution aiming to embody it in its name and exhibits involved researching and interpreting four pillars of Albanian heritage and culture: tradition, protection, hospitality, and honor. The studio's winning concept for the two-phase competition "seeks to capture this feeling," in their words, "using architecture as a vehicle to explore examples of the country's own moments of Besa."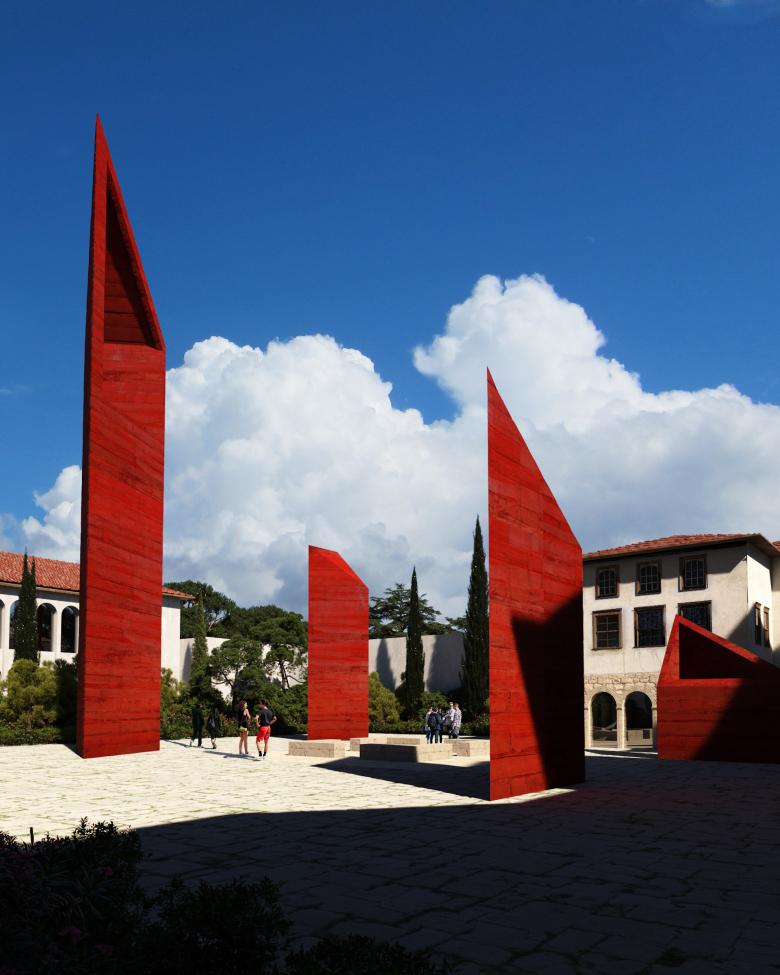 The location of the Besa Museum in Tirana, as chosen by the Ministry of Culture of Albania, is at the historical Toptani Residence, meaning the project involves preservation as well as new construction. "We want to leverage the power of the existing house," Huessler said, "having it as a site of exhibits and an exhibit itself." Restoration of rooms within the residence will serve to "highlight historical and current events during which Besa has guided Albania," per the architects, including the country's welcoming of Jews during the Holocaust and, more recently, refugees from Kosovo and Afghanistan. The restored residence will comprise the above-ground half of the museum, with the other half underground, beneath a plaza punctuated by Luis Barragan-esque red monoliths that the architects want "to draw visitors in from the surrounding city."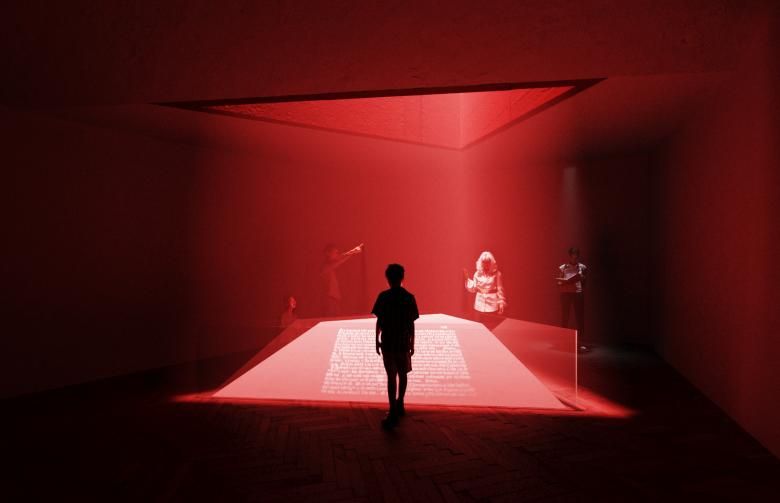 In its winning submission, Oppenheim Architecture worked with a slew of specialists, including Albanologists, restoration experts, historians specializing in Ottoman and Albanian architecture and culture, and a museologist. The studio collaborated with Ralph Appelbaum Associates, the New York firm that specializes in exhibition design (recent projects of theirs include the International African American Museum in Charleston, South Carolina, and the Richard Gilder Center for Science, Education, and Innovation at the American Museum of Natural History in New York City), "to ensure that they were able to properly meet the unique requirements" of the Besa Museum. Most dramatic are the underground spaces, which are are illuminated through the new towers, as seen in the rendering above.