Albanian cuisine is a unique blend of flavors and ingredients that are influenced by the country's historical interactions with neighboring cultures, including Greek, Turkish, and Italian.
One of the most popular Albanian traditional dishes is Tavë Kosi, a baked lamb and yogurt casserole. Here is a step-by-step guide on how to cook this delicious dish.
Ingredients:
1 lb boneless lamb, cut into 1-inch cubes
1 medium onion, chopped
2 cloves of garlic, minced
2 cups plain yogurt
2 eggs
1 cup long grain rice
Salt and pepper to taste
2 tablespoons tomato paste
1 teaspoon dried oregano
1 teaspoon dried mint
2 tablespoons all-purpose flour
2 cups water
1 tablespoon butter
1 tablespoon vegetable oil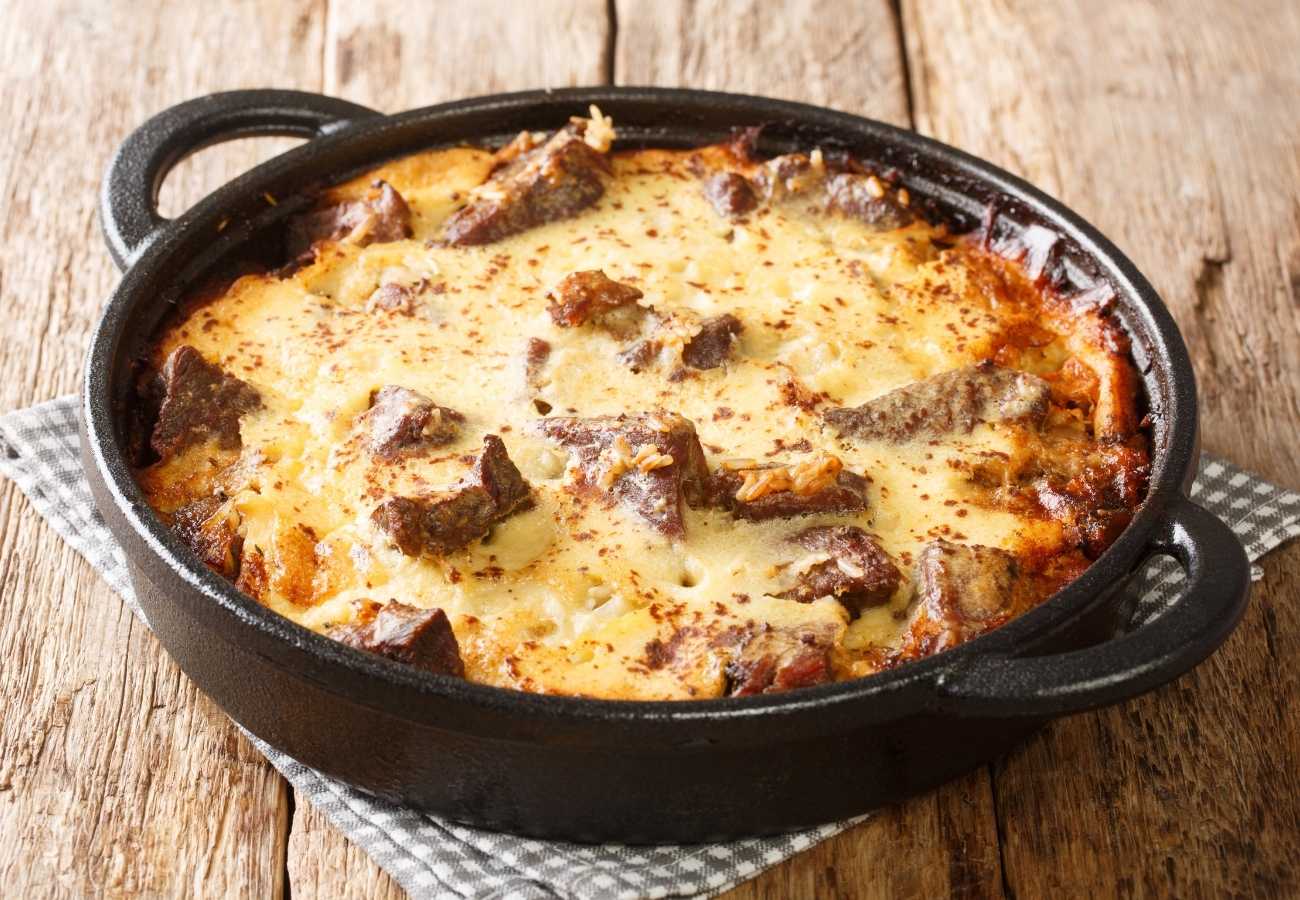 Instructions:
Preheat the oven to 375°F (190°C).
In a large saucepan, heat the vegetable oil over medium heat. Add the lamb and brown on all sides. Remove the lamb from the pan and set aside.
In the same saucepan, add the onion and garlic and sauté until softened.
In a bowl, whisk together the yogurt, eggs, and flour. Season with salt and pepper.
In a large oven-safe casserole dish, layer half of the lamb, followed by half of the onion and garlic mixture. Repeat the layering process, ending with the lamb on top.
Pour the yogurt mixture over the lamb, spreading it evenly.
In a separate saucepan, cook the rice according to package instructions. When the rice is cooked, spread it over the yogurt mixture in the casserole dish.
In a small bowl, mix together the tomato paste, oregano, mint, and water. Pour this mixture over the rice.
Dot the top of the casserole with small pieces of butter.
Cover the casserole dish with foil and place in the oven. Bake for 35 to 40 minutes, or until the yogurt mixture is set and the lamb is fully cooked.
Serve the Tavë Kosi hot, accompanied by a green salad and crusty bread. This traditional Albanian dish is a hearty and flavorful meal that is perfect for a family dinner or special occasion. Enjoy!