On March 8th, 2023, Fehmi Hoti, Acting Director General of Kosovo Police, welcomed a delegation from the Albanian-American Law Enforcement Association (AALEA), led by Elton Shametaj, for an official meeting.
Also present at the meeting were high-level management staff from Kosovo Police and collaborators from the Albanian-American Association, which includes law enforcement officials from various US states.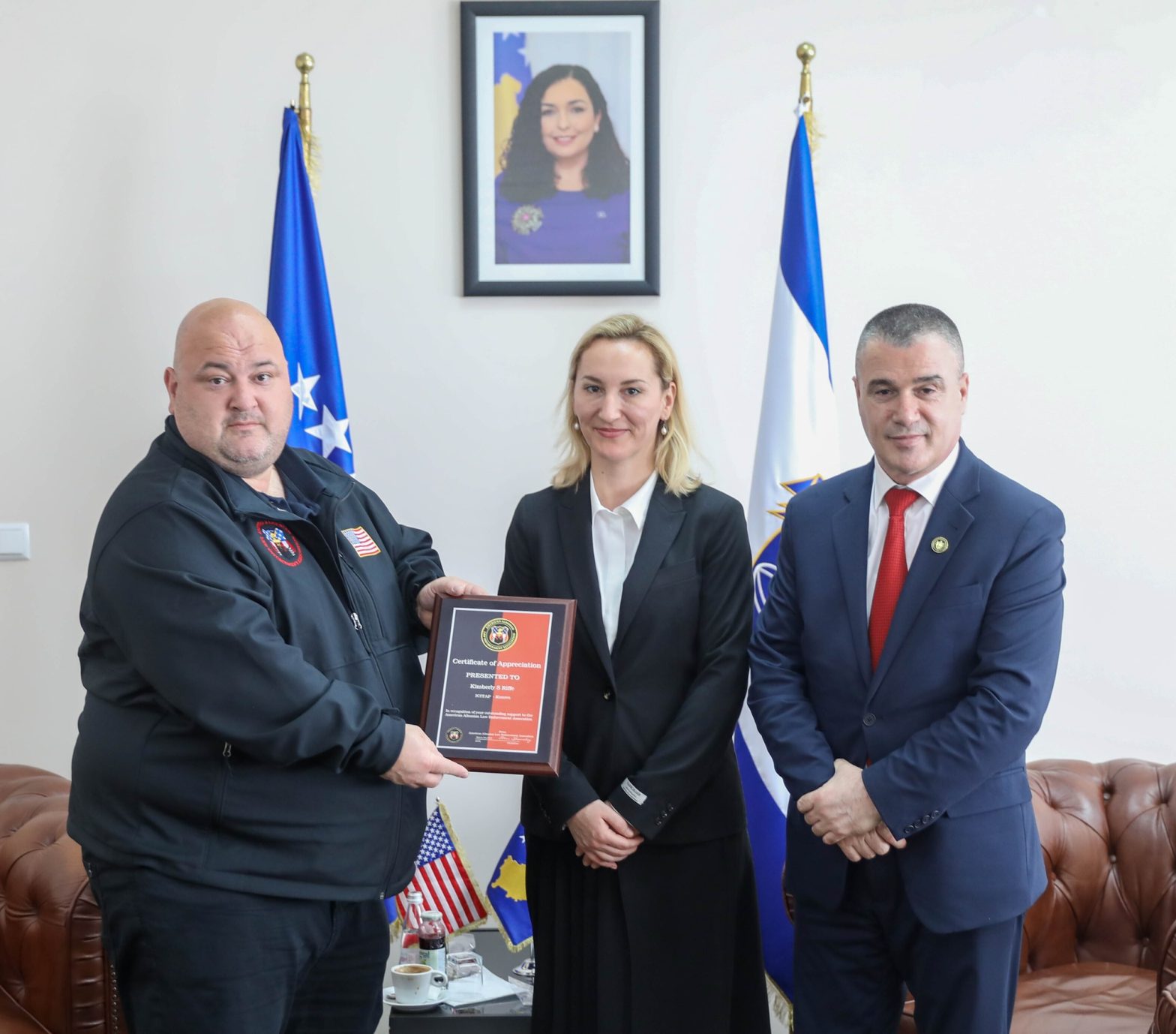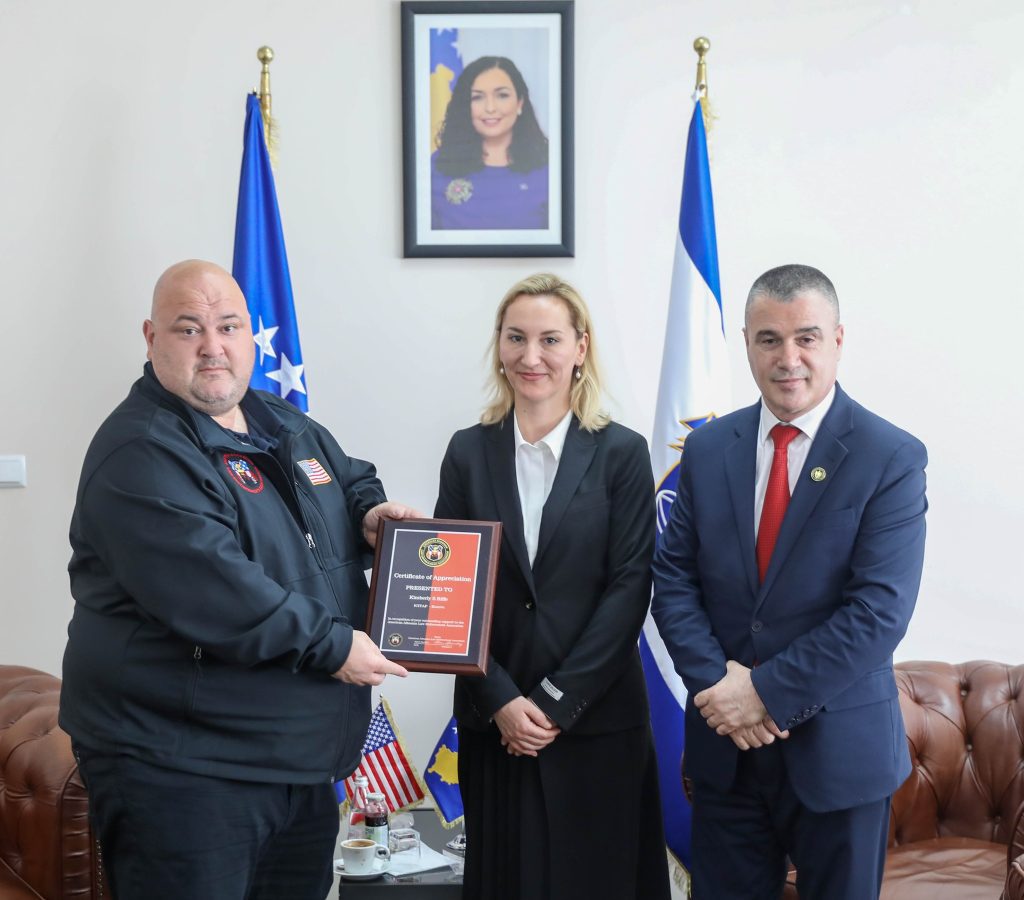 Discussions revolved around various topics related to security, cooperation between the association and Kosovo Police, exchange of police experience, and continued collaboration in different areas of mutual interest.
In a gesture of gratitude and appreciation, gifts and memorabilia were exchanged, including a note of thanks from AALEA to the American ICITAP.