Date: July 25, 2023, Location: The Cutting Room, 44 East 32nd Street, New York, NY 10016, United States
Tonight, jazz enthusiasts and music aficionados alike will have the opportunity to embark on an extraordinary journey of sound as the highly acclaimed Taulant Mehmeti Trio, joined by legendary guitarist Peter Bernstein, presents their latest album, "Visa for Aliens," at The Cutting Room in New York City.
Born and raised in the bustling heart of New York City, guitarist Peter Bernstein has long been revered as one of the most eminent figures in the jazz world. Renowned for his clean, melodic sound reminiscent of jazz greats Wes Montgomery and Grant Green, Bernstein's mesmerizing guitar playing has captivated audiences for over three decades.
Hailing from Kosovo, the exceptionally talented Albanian guitarist Taulant Mehmeti brings a unique and captivating blend of Balkan rhythms and jazz to the stage. His natural flair for improvisation draws from the rich musical tapestry of his upbringing, deeply rooted in Balkan rhythms and gypsy music. Influenced by the likes of Django Reinhardt, Charlie Parker, and Wes Montgomery, Mehmeti's musical sensibility is equally informed by funk, rock, and world music genres. His performances weave together these diverse influences into a shimmering tapestry of his own creation.
"Visa for Aliens," the latest album by Taulant Mehmeti Trio with Peter Bernstein, promises an unforgettable musical experience that transcends borders and celebrates cultural diversity. The album showcases Mehmeti's virtuosic guitar playing, Bernstein's soulful touch, Marius van den Brink's skillful handling of the Hammond B3, and Connor Parks' rhythmic prowess on drums. Together, the quartet creates an innovative and inviting sound that is both accessible and challenging for listeners.
The heart of "Visa for Aliens" lies in its arrangements of classic jazz standards infused with traditional elements from Kosovo, including intricate rhythm patterns and modal melodies. This fusion of Balkan rhythms and jazz standards breathes new life into familiar tunes, delivering a fresh and captivating experience for audiences. The interplay between Mehmeti and Bernstein is nothing short of magical, a testament to their artistic chemistry and shared passion for music.
Beyond being a musical collaboration, "Visa for Aliens" represents a cultural exchange that bridges the gap between different worlds. Through their artistry, Mehmeti and Bernstein emphasize the power of music in bringing people together and fostering understanding. The album also serves as a heartfelt tribute to those who face visa restrictions, particularly Kosovars, resonating deeply with Mehmeti's personal experiences and perseverance in pursuing his dreams despite these challenges.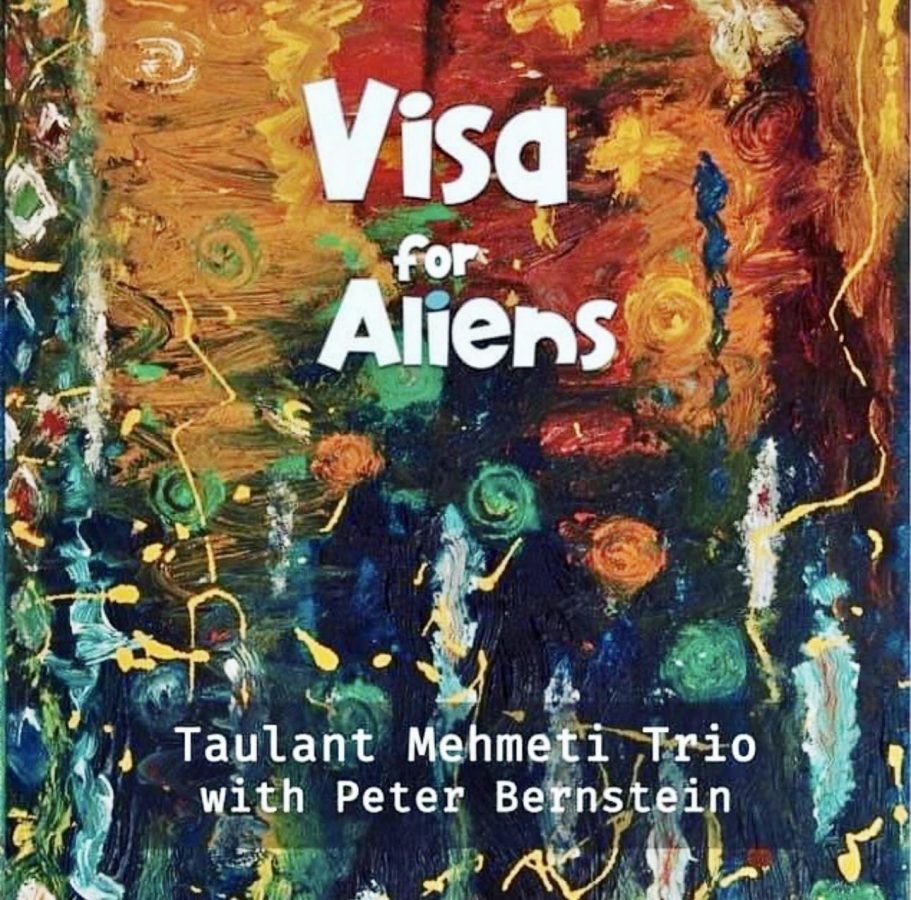 The album's title, "Visa for Aliens," carries a profound message about the hardships endured by those unable to travel freely. In a world often divided by boundaries and restrictions, "Visa for Aliens" serves as a poignant reminder of the importance of empathy and compassion in our interconnected global community.
As the audience gathers at The Cutting Room tonight, they will be immersed in a musical odyssey that transcends borders and celebrates the shared human experience. "Visa for Aliens" is more than an album; it is a testament to the unifying power of music and the potential it holds to create a better, more harmonious world.
So, let us embrace this remarkable fusion of jazz and Balkan rhythms, and celebrate the talent of Taulant Mehmeti and his trio, together with the legendary Peter Bernstein, as they take us on a melodic journey that promises to inspire, uplift, and remind us of the unifying essence of music.
Experience "Visa for Aliens" tonight, as doors open at 7:00 PM, and the concert starts at 8:00 PM at The Cutting Room in New York City. Don't miss this opportunity to be a part of a musical celebration that transcends borders and celebrates the shared language of music.
Read about Taulant Mehmeti's inspiring journey from Kosovo to New York in this article on Atlantiku.com: Link to the first article