Albian Gagica is a graphic designer, artist, and creative director originally from Prishtina, Kosovo. He is known for his bold and innovative designs that incorporate cultural and social commentary. In an interview with ATLANTIKU, he shared his early life, his passion for design, and his journey to becoming a successful artist.
Growing up in Kosovo in the late 80s and early 90s was not easy, especially for Albanians like Albian. "Our parents lost their jobs, our schools were taken, and we had to be careful enough not to be beaten by Serbian police. My generation and I studied in High Schools that were home improvised schools given by good samaritans. There were protests, beatings and arrests on daily basis" he recalls.
Despite the difficult circumstances, his parents encouraged him to explore his creative side, and he found solace in drawing, hip-hop music, and breakdance. "I loved hip hop because it was some sort of rebellious poetry that spoke about injustice, street life, police brutality, being poor and overcoming things. While singing some of my all time favorite artists like Public Enemy, Biggy, Nas, Wu-Tang, I would analyze their album covers, the design and fonts used in them. And then I would draw and remake those. I was also inspired by my Albanian culture which is very proud of its heritage" he says.
Albian's passion for graphic design was sparked when he was just 15 years old. "I made a stencil out of Public Enemy icon. It was a police officer on a target sign, an image that spoke to me knowing what we as Albanians were going through with Serbian Police" he explains. This experience made him realize the possibilities of creating something out of nothing, and he began exploring different mediums and techniques. He was also inspired by his neighborhood's graphic designers, Miki Zajmi and Prof. Shyqyri Nimani, whom he visited frequently. "I remember when I first saw a huge printer in Miki Zajmi's workshop. It was like a revelation and he seemed like the coolest guy on earth to me. After I would go home and draw some more and think about how I am going to ask him to print my art works. That's how I started to explore different mediums and techniques, such as printmaking, photography and typography" Gagica adds.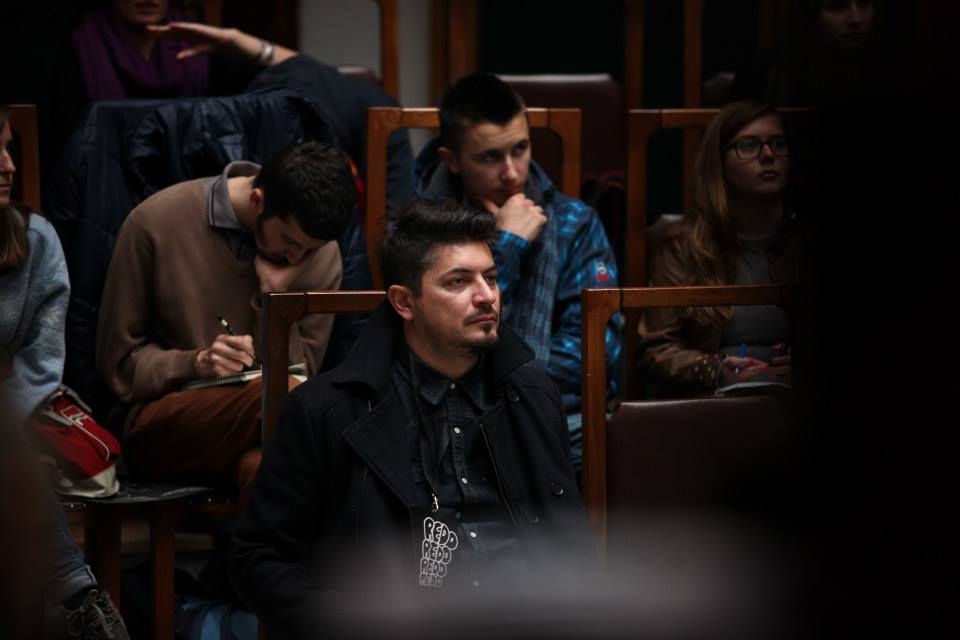 Moving to the United States as an exchange student in 1996 was a difficult decision for Albian, but it had a huge impact on his education and personal life. "I was able to develop my skills and creativity in a more professional environment, and I was also exposed to new things that I would not have had access to in Kosovo" he says. However, it was also emotionally challenging as he had to navigate a new culture, language, and create a new social circle. "But even though it was a challenge, I am so grateful for the experience and the opportunities it has brought me. I am also proud that  after I finished my studies I was able to go back to Kosovo where I worked and contributed for fifteen years by sharing my experiences and knowledge I received in US. Now I live happy with my wife and my daughter in Darien, CT" Albian told us.
As a creative director, Albian faces the challenge of inspiring and motivating a team with different ideas and perspectives. "That's why I always encourage creative dialogue and constructive criticism by making sure that everyone has a chance to share their ideas and feel heard and respected" he says. He also faced challenges when working on the Kosovo Army Insignia project, where he had to balance art with the dots that needed to be included, including minorities. "It was a challenge to convince NATO to allow us to use the eagle, but we managed."
As the Art Director at Machinify, Inc based in Silicon Valley, Albian is always working on cool projects. His approach to the creative process is to take a holistic approach that strives to create an immersive experience that is both visually and emotionally engaging. "To do this, I start by researching and exploring the project's concept" he says. "I then move on to sketching out ideas and creating mood boards. Once I have a clear vision of what I want to create, I work with my team to bring the project to life."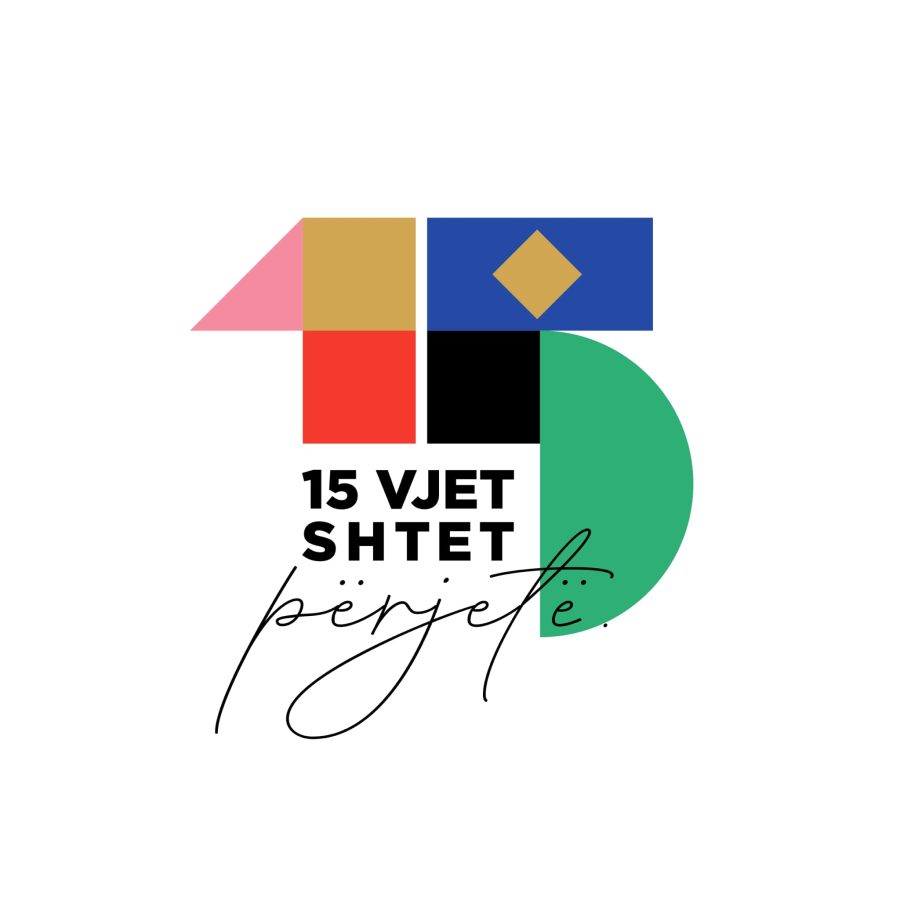 One of Albian's recent projects was designing the official logo for the 15th anniversary of Kosovo's independence. He says that he was honored to have been chosen by the Ministry for Culture in Kosovo for this project. "I wanted to create something that was modern, yet timeless. I wanted the logo to reflect the spirit of celebration, but I also wanted to keep the design elegant and understated." To start, he researched and looked at other logos that had been used in the past. "That's why I created a series of sketches to explore different ideas, and I also experimented with typefaces and colors." Once they had chosen the design, he refined the concept and worked with a team from the Ministry of Culture to bring the logo to life. The final result was a modern and minimalist design that perfectly captured the spirit of celebration and the pride of the country.
Albian is also passionate about collaborating with the Albanian-American community. He is the logo designer of AYC (Albanian Youth Center) in Greenwich, CT, and he mentors young creatives in Prishtina. "I hope that my work will inspire others to explore their creativity and to celebrate their own cultures and identities. I believe that by creating meaningful connections between cultures, we can create a more inclusive and creative world."
By the end of the interview, we asked him to share some advice for aspiring artists and designers from Albanian-American community, and this was his response: "My advice for aspiring artists and designers is to never give up! It can be difficult to break into the creative field, but with hard work, dedication, and a positive attitude, anything is possible. I also recommend getting involved in the community. Participating in art exhibitions, workshops, and networking events is a great way to make connections and build relationships. Finally, I suggest experimenting with different mediums and techniques and trying to incorporate our authentic heritage. Taking risks and pushing boundaries can lead to unexpected and exciting results!"/ATLANTIKU