Endrit Topalli is a young Albanian-American attorney who has achieved great success in the legal profession. Born and raised in Shkoder, Albania, Endrit and his family won the diversity visa lottery program and emigrated to the USA in 2009. This was a turning point in Endrit's life, who had already started working at the age of 13 as a server in the tourist village of Velipoje.
"Growing up in Albania helped me to become more mature and face challenges in life that a typical teenager in the US doesn't have to deal with it" says Endrit during his interview for ATLANTIKU. His passion for the legal profession led him to pursue a legal career, with the goal of positively impacting people's lives. Endrit chose to attend Western Michigan University Law School because they offered an evening and weekend program, which allowed him to work full-time as a judicial law clerk and attend school in the evenings and on weekends.
Endrit's academic success is a result of his hard work and consistency. He lived, ate, and slept law school for three years straight, with a strict schedule of working from 8:30 a.m. to 5:00 pm, attending class or studying until 9 p.m., and studying for 12 hours on weekends.
Being a judicial law clerk was the best thing Endrit did to prepare himself as a future lawyer. "In law school, they teach you the law and different theories but they don't teach you how to be a lawyer. You learn to become a lawyer after law school in a courtroom. Practice vs theory is two different things.  When you are in the courtroom every day and you see different situations and circumstances that put you in a position that you have never been in before that makes you grow and learn. " Endrit's job as a judicial law clerk taught him how to act in a courtroom, a crucial skill he still uses today.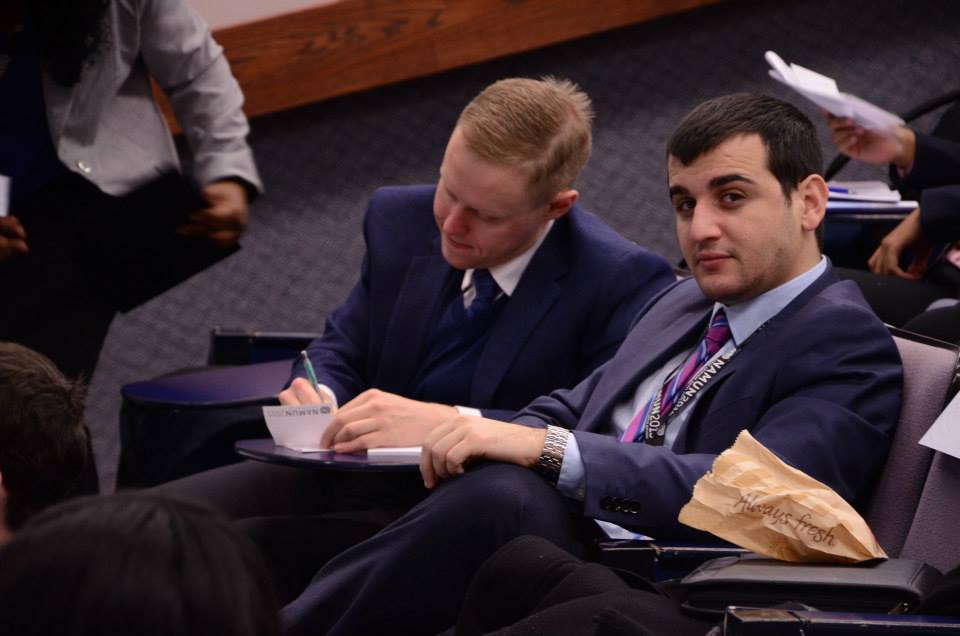 As an Assistant Prosecuting Attorney (APA), Endrit faces daily challenges. "When your witness doesn't show up, you have to get creative and see if you can prove your case on alternate proofs. Depending on the Judge you are in the front of, sometimes you will be able to prove your case and some judges won't even consider your alternate proofs." Additionally, a caseload can put a lot of pressure on a prosecutor, affecting the quality of their work.
"The biggest challenge we are dealing with right now is that the majority of the people that are part of the criminal justice have some sort of mental health issues." Endrit believes that mental health issues are a national emergency that needs to be addressed sooner than later. "Incarcerating people with mental health is not the solution, we need to address this issue accordingly."
Despite the challenges, Endrit enjoys his job as a prosecutor. "Part of my job is that every victim of crime is heard in court and they are represented. I take that very seriously, and it is a privilege and honor for me to do that. My job as a prosecutor is to make sure that even defendants charged with a crime, their rights are respected and not violated." Endrit has an ethical duty to ensure that innocent people are not charged and that justice is served.
Endrit's success as an attorney can be attributed to his hard work, consistency, and passion for the legal profession. He believes that the key to success is putting in the time and effort to achieve your goals. "Nothing happens accidentally or is given to you. Ask for it and work for it" Endrit's story is an inspiration for anyone who wants to pursue a legal career and make a positive impact on people's lives./ATLANTIKU