In an interview with ATLANTIKU, Gino Mulliqi, a trailblazer in the Albanian-American community, shares his journey, aspirations, and the significance of his recent election to the City Council in Wylie, Texas. His victory sends ripples of excitement through the underrepresented communities across the United States, as Mulliqi isn't just a personal success story but a symbol of the rising influence and integration of the Albanian-American community nationwide.
Recounting the journey that led him to this moment, Mulliqi reflects, "In the past, the rich heritage of Albania remained largely undiscovered in the United States. However, there has been a noticeable shift in recent times." His personal narrative—shaped by the challenges of war in his childhood Kosova, the liberating intervention led by America, and his ensuing journey to the United States—creates a powerful testament to resilience, determination, and the potent drive intrinsic to the Albanian-American ethos.
"I experienced the challenging times of war in Kosova. Navigating through the fear and uncertainty of conflict, and subsequently witnessing the joyous liberation led by America, instilled within me a profound gratitude for the United States" Mulliqi shares. This gratitude has fueled a desire in him to give back, to contribute to the nation that stood for his family and fellow countrymen, and this is precisely the commitment he brings to his role on the City Council.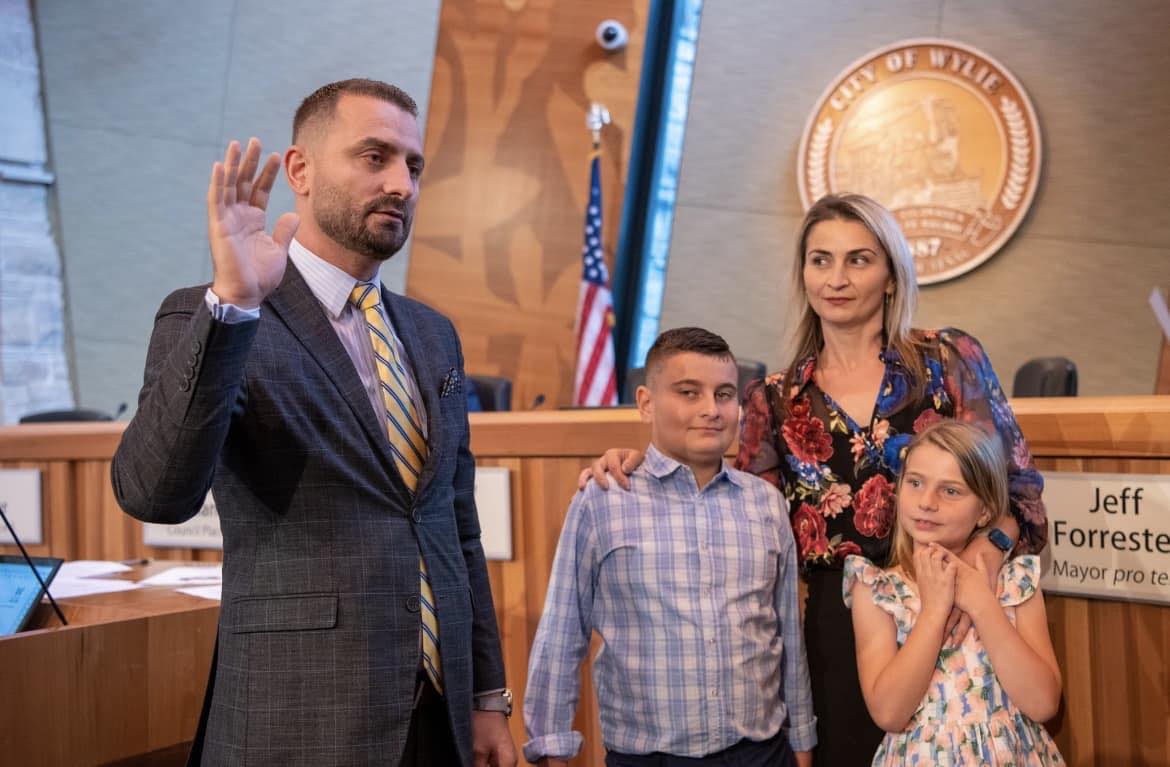 As Councilman Mulliqi, he brings a fresh perspective to the political landscape of Wylie. His focus on unity, prioritizing common goals over individual group interests, is a testament to his belief in the power of community. "I firmly believe that the most valuable aspect of being Albanian-American is embracing the American identity. I aspire to lead with a philosophy of fostering unity as one nation under God" he explains. It's this vision that makes him more than just a representative of the Albanian-American community, but of all diverse groups in Wylie.
Looking at the larger picture, Mulliqi's policy focus is on managing the anticipated economic growth of the city, while addressing potential strains on the city's infrastructure. He emphasizes "My primary focus will be on effectively managing the anticipated economic growth while addressing the resulting strains on city infrastructure. Additionally, the safety and well-being of our citizens will always remain paramount in all the choices I make as a council member."
Mulliqi's vision for a more inclusive and equitable Wylie is deeply rooted in his commitment to community. He believes that Wylie's strength lies in its diversity and strives to create an environment where all residents feel included and heard. "Our city wholeheartedly embraces its diverse population. To effectively address the vital aspects of inclusion and equity, our approach is rooted in uniting all citizens with a shared purpose while prioritizing safety and promoting economic development" he shares.
Inspiring the younger generation of Albanian-Americans to engage in politics and public service is a cause close to Mulliqi's heart. He encourages "You can do it, it's within your reach! There are countless avenues available to get involved and start building a future in politics and public service. The key is to be proactive and actively seek out opportunities."/Atlantiku