In the heart of New York City, a unique artistic beacon of Albanian-American culture has emerged. Among the city's sprawling streets and diversity of cultures, an innovative artist is expressing her Albanian identity in a contemporary, relatable form. Her name is Luiza Vukaj, an illustrator who originally hails from Vermosh, Albania, and her brand is a testimony to her cultural pride – Vaziul.

From its humble beginnings, Vaziul quickly metamorphosed into something far more profound. "This page began as a personal outlet for my doodles. However, it quickly transformed into something much more significant—a page dedicated entirely to representing our incredible culture and the symbols that define it" Luiza reflected during her interview with ATLANTIKU.
Her work seamlessly blends traditional Albanian symbols with modern aesthetics, culminating in designs that capture the essence of her roots. "Whether it is an illustration of an Albanian hero or of a çifteli, the work behind Vaziul truly embodies a part of all of us—a part that we intimately understand and cherish" she remarked, revealing the essence of her innovative endeavor.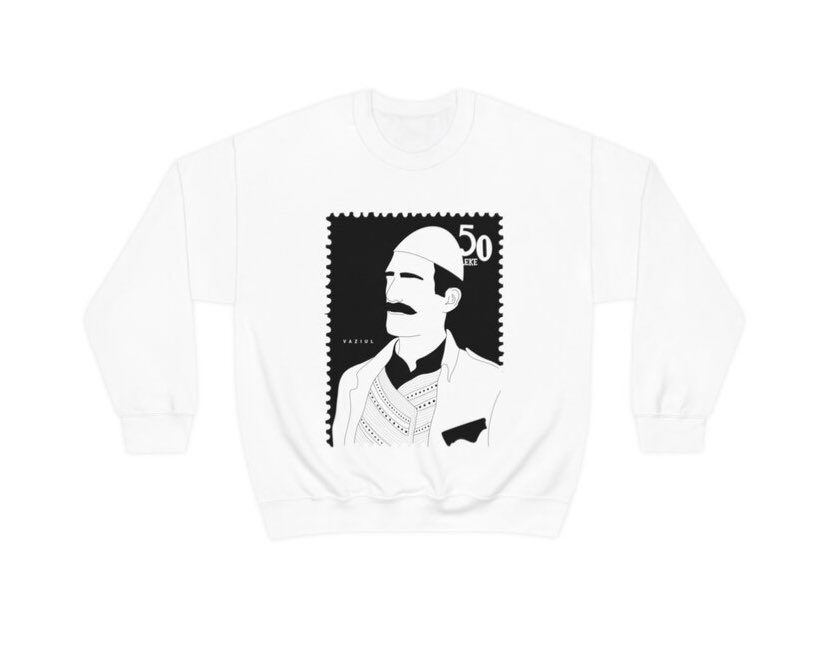 Luiza's creative process is a splendid fusion of traditional sketching and digital enhancement. She starts with paper sketches, refines them on her iPad, and finally vectorizes them. In her own words, "My creative process involves a combination of sketching, refining, and digitizing the artwork."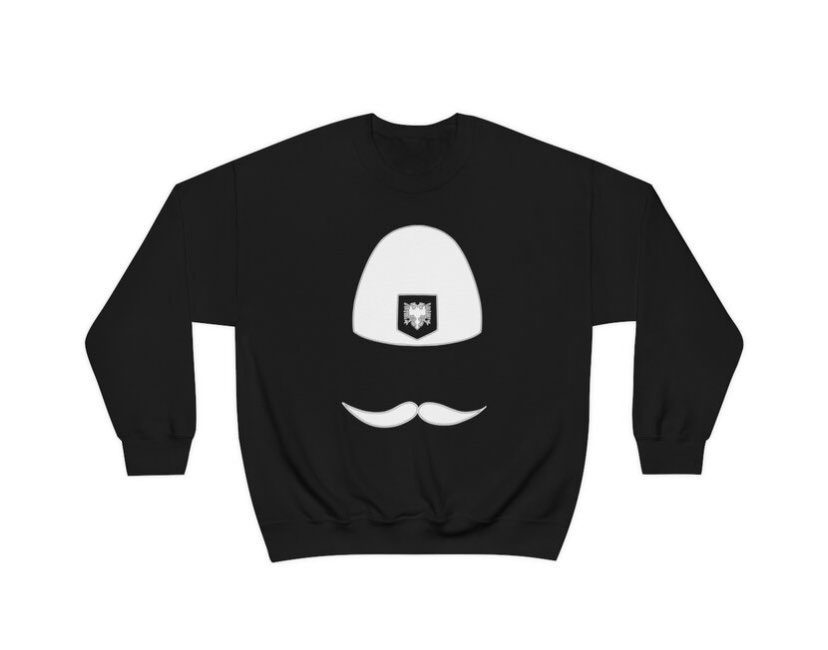 Her artworks are a striking blend of black and white, a palette inspired by her affinity for pen or sharpie doodles. Luiza reminisces, "In the initial stages of Vaziul, you likely noticed a significant presence of yellow, which I incorporated to add depth to my pieces. However, I eventually decided to move away from yellow in order to create artwork that could easily fit any context."
However, it's not just about aesthetics. Each of Luiza's pieces comes with a powerful message for the Albanian-American community. "There will never be such a thing as 'too many' versions of an Albanian flag or a woman in a Xhublet or a coffee cup. There will never be enough paintings or illustrations showcasing our rich culture" Luiza passionately emphasizes, emboldening her fellow artists to freely express their cultural identities.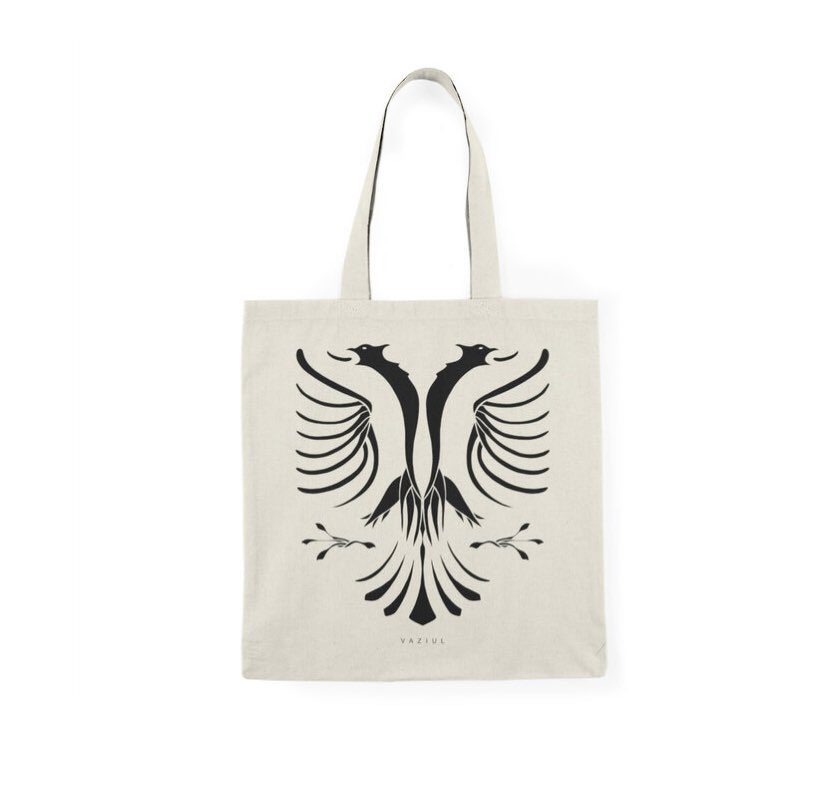 The future of Vaziul looks promising and exciting. Luiza remains committed to creating art at her own pace, unconstrained by the pressures of constant posting and staying relevant. What's on the horizon for Vaziul? Luiza suggests "I suppose you'll just have to see for yourself and join me on this exciting journey!"
Join the journey and immerse yourself in the world of Vaziul. Follow @vaziul on Instagram and be a part of this colorful celebration of Albanian-American culture./ATLANTIKU